Good morning love poems for her – Girlfriend Poems
Good Morning Love Poems for her or good morning love poems for girlfriend are very sweet and lovely poems which you can send to your girlfriend. These Good Morning girlfriend poems will make her feel very happy and fill her face with smile. Good morning love poems for girlfriend can be send through SMS, mobile messenger or social media sites. These good morning love poems can also be send to your wife to make her happy. These love poems are very good in connecting hearts.
Good morning love poems for her – Girlfriend Love Poems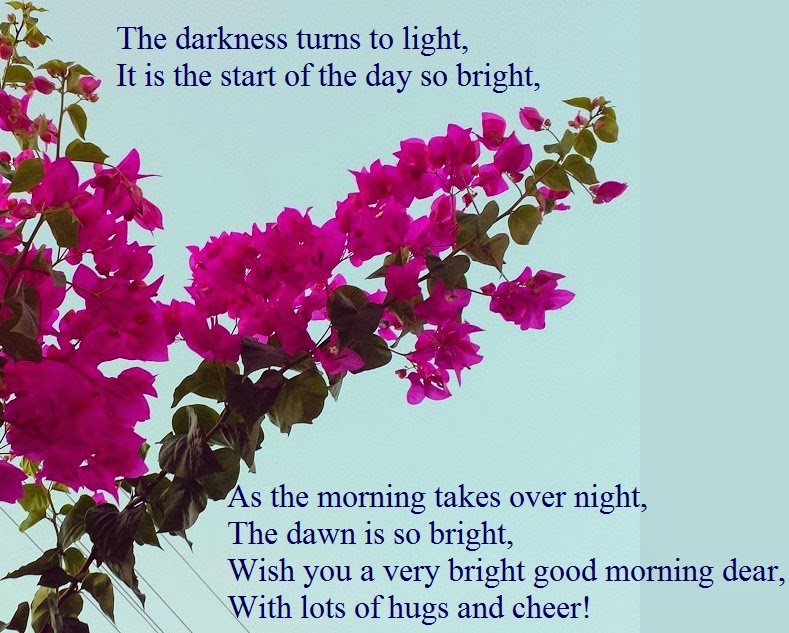 Flowers in my Dream
In a surreal dream in the early dawn,
I was standing in a garden…
a garden full of beautiful flowers.
Every flower called to me,
Each one wanted to give a message…
A message to you, my Sweetheart.
They chose me to deliver the message,
Knowing I'll deliver it surrounded by Love,
They all said the same thing though…
Good morning, Beautiful
Also Read: Good Morning Love images
The birds are singing
The birds are singing just for you,
Look at this day so new,
The sun is shining only for you,
So that you get a clue,
That you have to smile this day,
To make a way,
So, keep smiling and have your say,
Have a lovely day!
Good morning to my love life!
Breakfast for my Love
For your morning breakfast, I'm sending your way,
A cup of warm wishes for a wonderful day,
I've sprinkled endearments upon your love-bread,
To keep you full of energy, to help you keep ahead,
With a helping of hugs to send all sadness away,
I wish you a good morning and an amazing today.
Also Read: Good Morning Girlfriend messages
Missing your smile
Missing your smile early this day,
Missing your sweet talks,
Missing your endless chats,
This day is bright and will bring a hope,
You and I together make a great scope,
Wish you a lovely morning my dear,
Spread the cheer!
Sweet morning wishes
Mornings are filled with mist,
Mornings are delight,
Was thinking about you all night,
Coz you are not in sight,
Wishing you a lovely morning today,
Because it's just another awesome day,
Good morning my dear,
Wish you were near!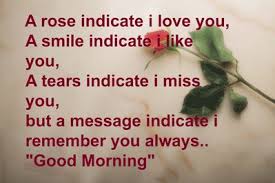 MY SEARCHING ENDED WHEN I FOUND YOU
The moment I found you I stopped all my searching For a love so true, so pure and everlasting, Love so strong and ever believing That is all I want, and for it I'm craving!
The rays of the sun The yellow color of the sun rays, Will fade away in time, But, the colors which you gave me, Are still all mine, Because you are the best thing happened in my life, Because without you I can't survive, I love you so much! I wish you a lovely morning! Keep smiling baby!
Related Searches: Good Morning love poems, Good Morning love poems for her, good morning love poems for girlfriend, good morning love poems for wife, good morning poems for girlfriend